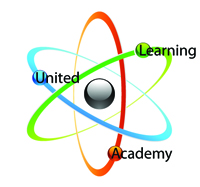 Policy Updates:
ULA offers non-essential, elective style classes as a supplement to home education.  While we do incorporate core elements, once per week classes are not sufficient for core mastery and therefore are not offered at ULA.
Art Techniques classes and Private Music Lessons are Self Pay only.
Students will be placed in classes at their Grade Level.  Our instructors work hard to create challenging, age-appropriate classes for our students.
ULA offers two options for payment: Self-Pay or OVA funding (free tuition).  ULA partners with Oxford Virtual Academy (OVA) to offer tuition funding for students K-12.  Students enroll with the Oxford School District through school-of-choice and there are two programs available.  Part-Time students can take up to 4 elective-only classes at a Partnership (such as ULA) or online while completing all their core subjects at home (the district does not have any involvement in the core subjects or curriculum of PT students).  Full-Time students enroll in Core Curriculum classes online through OVA (they have many different platforms to choose from) and may take 2 elective classes at a partnership or online.  For more information feel free to contact us or visit their website at  https://www.oxfordvirtualacademy.org/admissions
Please be sure to read our Complete policies:
The following forms must be turned in on the first day of classes:
These additional forms must be turned in on the first day of classes if your student is enrolled in one of the classes below:
Gymnastics/P.E. Release Form


(Only required for students in Gymnastics or P.E. classes)
Culinary Arts Release Form
(Only required for students in Culinary Arts classes)