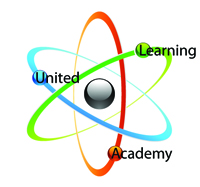 If you have trouble submitting this form you can try this DIRECT LINK
ULA REGISTRATION REQUIRES TWO PARTS: A CART ORDER AND A REGISTRATION FORM. You must checkout with the cart AND submit a Registration Form in order to complete registration.
Instructions:
1) ADD COURSE SELECTIONS TO YOUR CART.   First, look at the Schedule and add all the courses you want to your cart. All of your students may share one registration form and one cart. The cart will show on the right hand side of the page under "Course Selections".
2) CHECKOUT WITH CART. This step is essential because it tracks class inventory AND sends you a copy of the courses you've selected. If you are an OVA student, you will use the coupon code OVA to receive your discount at checkout. Lenawee Residents can use the code LENAWEE.
3) SUBMIT REGISTRATION FORM. Follow the link on the Order Status Page or find it on the Menu Bar. Be sure you have matched each student with the correct classes from your Cart Order. If we do not receive a registration form within 24 Hours, your order and your class reservations will be automatically cancelled.

Student 1
Please select the courses this student is registering for. If you have not already added courses to your cart (visible on the right hand side of the page under "Course Selections") please do that first, then continue. You will not be able to view this form again after you submit it, so be sure the courses in your cart match what you are entering here.
* Required