Welcome to United Learning Academy!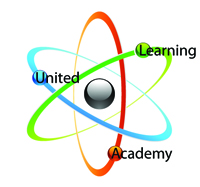 United Learning Academy strives to provide exceptional and innovative classes for homeschoolers in the Ann Arbor Area.  Our on-site courses, taught by professional teachers,  include science and engineering, theater, physical education, music, history and culture, foreign language, and literature.  We meet on Thursdays at Westminster Presbyterian Church in Ann Arbor. We also partner with Oxford Virtual Academy which pays full tuition for our classes.
Spring 2018 LATE REGISTRATION is OPEN
for Self-Pay Students until January 30th, 2018!
OVA Registration is CLOSED (except for new students Grades 6-11.  Please email for details/questions.)
Click on Spring 2018 Schedule to begin Registration!
Any Adds, Drops, or Changes  for OVA students after Dec 15th are subject to Director Approval and a $25/class Fee.
Spring Semester Runs February 1- May 17, 2018.
Fall semester runs September 7- December 14, 2017.
Questions?  Contact us at unitedlearningacademyoffice@gmail.com