LATE REGISTRATION is OPEN until JAN 30th. 
There is a $25/class LATE FEE applies to all classes.  You will see this under SHIPPING on the checkout page.
ULA REGISTRATION REQUIRES TWO PARTS: A CART ORDER AND A REGISTRATION FORM. You must checkout with the Cart first then submit a Registration Form in order to complete registration.
Instructions:
1) ADD COURSE SELECTIONS TO YOUR CART.   Scroll down this page to view the schedule and add all the courses you want to your cart. All of your students may share one registration form and one cart. The cart will show on the right hand side of the page under "Course Selections".
2) CHECKOUT WITH CART. This step is essential because it tracks class inventory AND sends you a copy of the courses you've selected. If you are an OVA student, you will use the coupon code OVA to receive your discount at checkout. Lenawee Residents can use the code LENAWEE.  SOME CLASSES ARE SELF-PAY ONLY AND ARE NOT OVA FUNDED.
3) SUBMIT REGISTRATION FORM.  Follow the link on the Order Status Page or find it on the Menu Bar. Be sure you have matched each student with the correct classes from your Cart Order. If we do not receive a registration form within 24 Hours, your order and your class reservations will be automatically cancelled.
4) WAITLIST.  If you select a course that is full, the cart will inform you we are out of stock.  Please fill out a WAITLIST FORM to be informed when a spot opens in that course.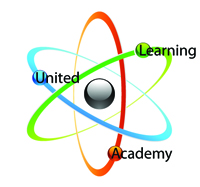 Hover over each Course Title to see a  brief description or Click the link to open the description in a new tab.
Click on the Course Title or Add To Cart Button to add to your cart.
Spring 2018 Semester runs Thursdays Feb. 1st- May 17th, 2018
Questions?  Technical difficulties? Contact us at unitedlearningacademyoffice@gmail.com
PRIVATE MUSIC LESSONS
We are pleased to offer 30 minute Private Music Lessons. Click below for times and details.
Hour

Grade K-3

Students may select courses based on their Grade Level. Courses outside a student's grade level are subject to ULA Approval.

Grade 3-6

Students may select courses based on their Grade Level. Courses outside a student's grade level are subject to ULA Approval.

Grade 6-12

Students may select courses based on their Grade Level. Courses outside a student's grade level are subject to ULA Approval. Students who select classes Grade 6+ will be expected to complete middle school level homework.

First Hour 10:00am

KARATE K-5

This class is designed to teach self-defense, improve self-confidence, teach non-violent problem solving, and be a physical workout that engages all of the major muscle groups. This form of martial arts is unique in the sense that it uses basic principles from biomechanics, sports medicine, and kinesiology. These sciences are applied to make sure that students are learning effective techniques that are not telegraphed, and regardless of how often or long and individual is practicing, it won't cause joint damage (which is commonly associated with traditional styles of martial arts). Instructor:Black Belt Academy/ Fee: $115

(For some reason the "Add To Cart Button is IN the Pop-Up for this class!)

 _________

 ____________________

 ______________________

 __________________________

Second Hour 11:00am

 _________

 ____________________

 ______________________

 __________________________

Third Hour 12:30pm

(For some reason the "Add To Cart Button is IN the Pop-Up for this class!)
(For some reason the "Add To Cart Button is IN the Pop-Up for this class!)

  _________

 _______________________

_______________________

 __________________________

Fourth Hour 1:30pm

 

 

 _________

 ____________________

 ______________________

 __________________________

 Fifth Hour 2:30PM

(For some reason the "Add To Cart Button is IN the Pop-Up for this class!)
(For some reason the "Add To Cart Button is IN the Pop-Up for this class!)